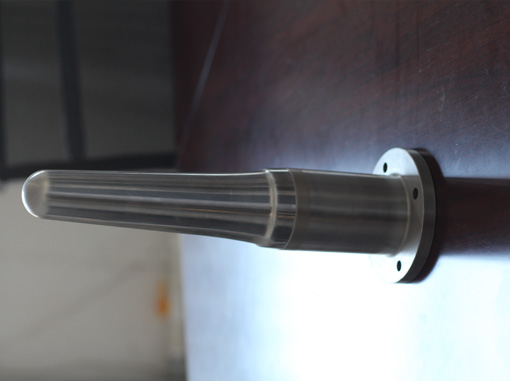 plunger (press & Blow)
Stable quality:Carry out the whole process quality monitoring
Reasonable price:Efficient internal cost control, reduce expenditure
Delivery fast:Advanced production line, sufficient stock
Sales hotline:
+86-317-8888061
fax:
+86-317-8888560
The punch is also known as punch, top die, die, punch, etc. The punch is a metal part installed on the stamping die, which is applied to the direct contact with the material to make the material change and cut the material.
In industrial production, hard alloy punch for stamping die can be made according to different requirements of the product.
Mould punch generally adopts high speed steel and tungsten steel as the material, with high speed punch and tungsten steel punch, etc., and high speed steel is the most commonly used material, commonly used CR12, CR12MOV, asp23, skd11, skd51, skd61, etc., tungsten steel materials commonly used in demand higher shearing mould.
The punch in the glass bottle mould is used for the pressing of the vessel.