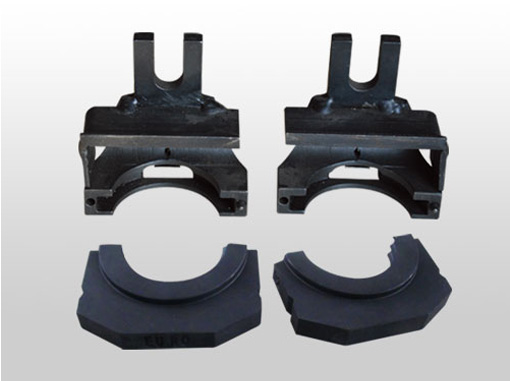 take out tongs insert (graphite) and take out tongs holder (s
Stable quality:Carry out the whole process quality monitoring
Reasonable price:Efficient internal cost control, reduce expenditure
Delivery fast:Advanced production line, sufficient stock
Sales hotline:
+86-317-8888061
fax:
+86-317-8888560
Graphite wick vippers are used to remove the bottle and reduce the damage to the bottle. The graphite core vise is an indispensable part in the making of glass bottle moulds.
The graphite cylinder clamp is characterized by high temperature resistance, conduction, thermal conductivity, lubricity, chemical stability, thermal shock resistance and so on.
Glass bottle mold is the important tool of production glass bottles, therefore, for glass factory, glass mold production and processing is very necessary, glass bottle mould processing need to pay attention to environmental conditions, clean workshop, clean compressed air, the selection of raw materials, has a reasonable moulding time and so on five aspects.